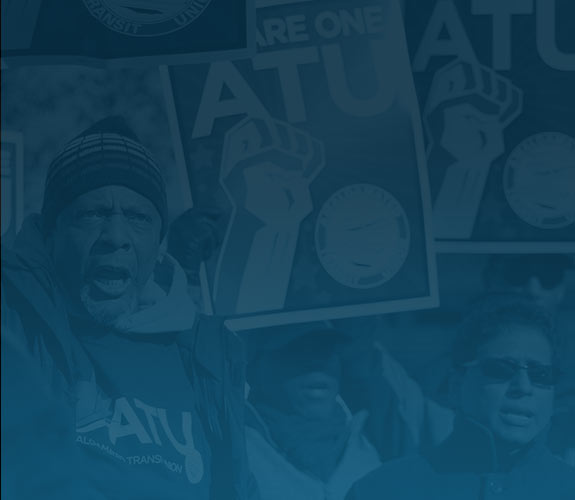 ATU-COPE is the Amalgamated Transit Union's Committee on Political Education, the key political action committee (PAC) that has improved the lives of workers in the transit, school bus, and over-the-road bus industries for more than 30 years.
Like it or not, politics matters, and in many cases, we get to elect our own bosses. They make important decisions on key issues like transit funding, service levels, privatization, and safety. ATU-COPE relies solely on the voluntary contributions of ATU Members. If we all gave just a few dollars per month, the PAC could support more pro-labor and pro-transit candidates and help keep them in positions of power.
You can donate online with a credit or debit card by clicking on the "Donate Now" button. If you contribute now, thank you. Please consider increasing your contribution. Every dollar helps! We thank our sisters and brothers who contribute to ATU-COPE. Below is a full list of all the ATU members who donate to ATU-COPE broken down by contribution levels. You can also use the search bar below to look for a name. Contribution levels below are based on contributions from 2022.